Studies | 24 December 2022
3 Reasons Why Office Pantry is Important and Tips to Design It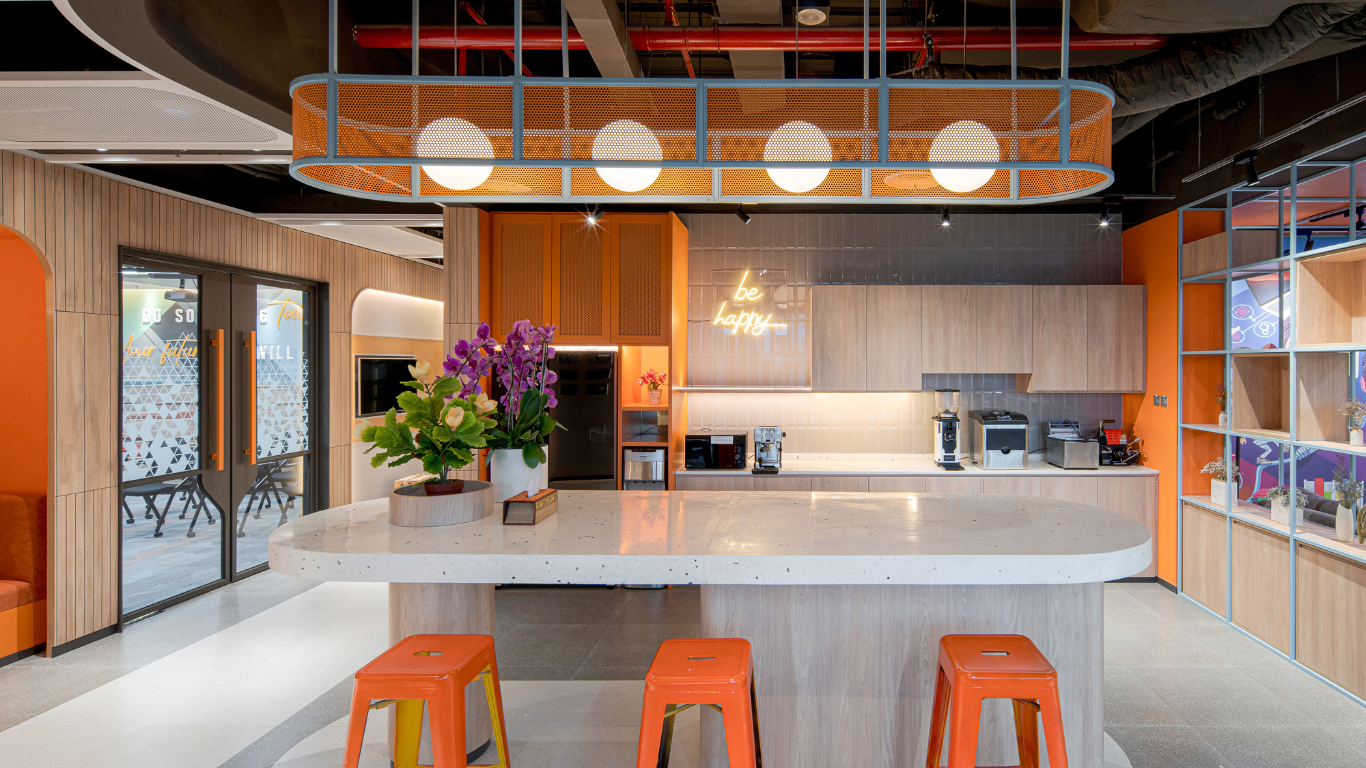 Like a kitchen in a house where family members eating together, office cafeteria is a meeting place for employees to take a break or working while eating their snack. Everyone like the idea of office pantry with lots of organized and well-stocked pantry. Sure it would be favorite place for everyone to grab their favorites snack.
But do you think it is important to have a pantry in your office? Or not? It could be a waste of budget everytime you restocking the snack, but it is also can brighten up your employees mood and they can working with a happy mood. But building a pantry cannot be done simply. You have to pay attention to the design that will be used. Not all designs match the pantry model. Heres 3 reasons why you should have a pantry in your office and tips how to design it!
Gathering Space
Besides breakout space, pantry also can be a gathering space. Where people can chit-chat over a coffee or grab snack while interacting with each other. As a pantry and gathering space, design it with lots of table and chairs. Cafe table would be great for a pantry.
Comfort Area
By implementing simple design, you can encourage employees to get up and move around during their breaks. Beautiful floor lamps, framed pictures, complete equipment and even colorful wall which create a comfort feeling making it an ideal place to recharging your energy.
Improved Productivity
It can be difficult to concentrate when you're feeling hungry. You might wanna order something through online, but that can take a little time and you don't have time to wait. So a well-stocked pantry could be a wonderful idea. The setting of furniture could be a point plus for your pantry.
So those are 3 tips why you should add a pantry in your office. You can start by consider a spacious or compact design for your pantry. Finally, before make it happen you have to creating a comfy ambience around the area that perfect for employees.